---
Unibioscience
Antigen Test Nasopharynx
---
The SARS CoV-2 Antigen Rapid Test is a lateral flow immunoassay for rapid qualitative detection of the N-protein antigen of SARS CoV-2 in swab specimens from both symptomatic and asymptomatic COVID-19 infected individuals. The sample material is a naso-pharyngeal swab, which is dissolved in a reagent and administered dropwise onto a test cassette. The result is indicated by chromatographic staining on the test strip after 15 minutes at the latest.
Learn More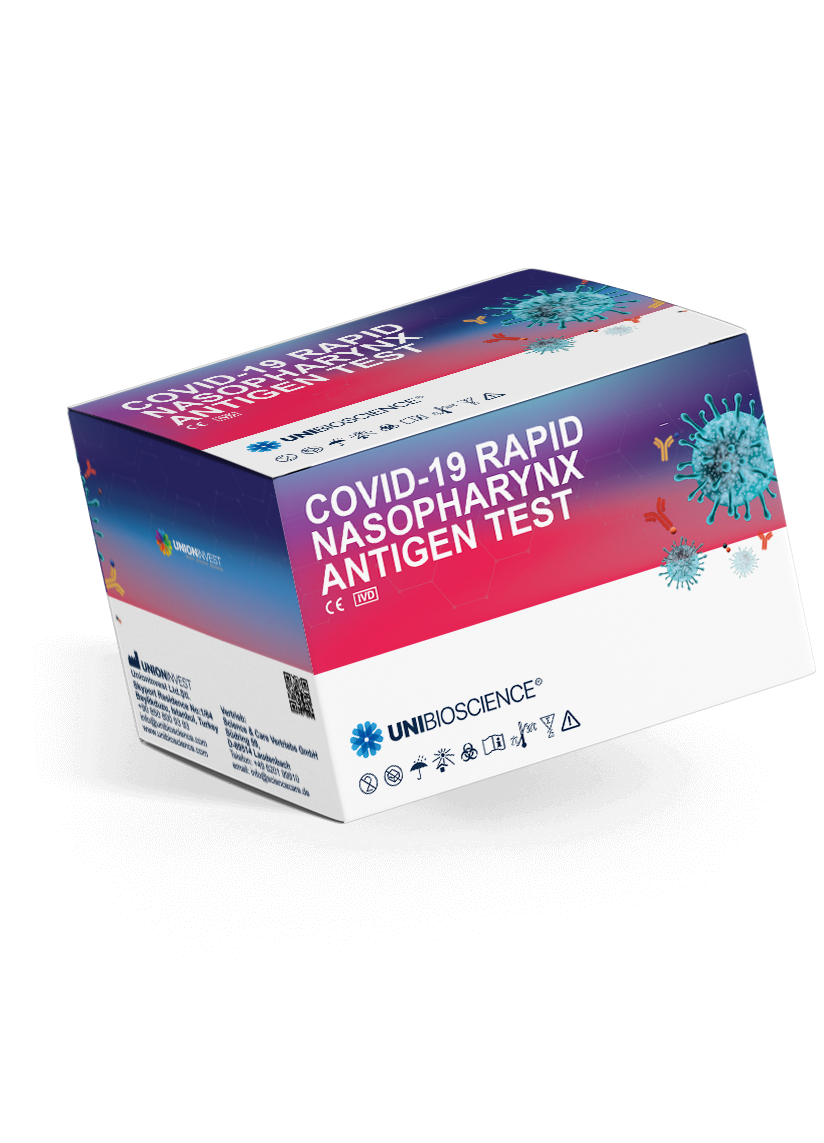 ---
Unibioscience Saliva
Antigen Test
---
Saliva tests are self-administered; this means that after you are shown how to perform the test, you'll do it by yourself. You will spit several times into a funnel attached to a tube, and then screw on a cap to complete the sample collection. Saliva tests are more comfortable than nasal swabs and just as accurate.
Learn More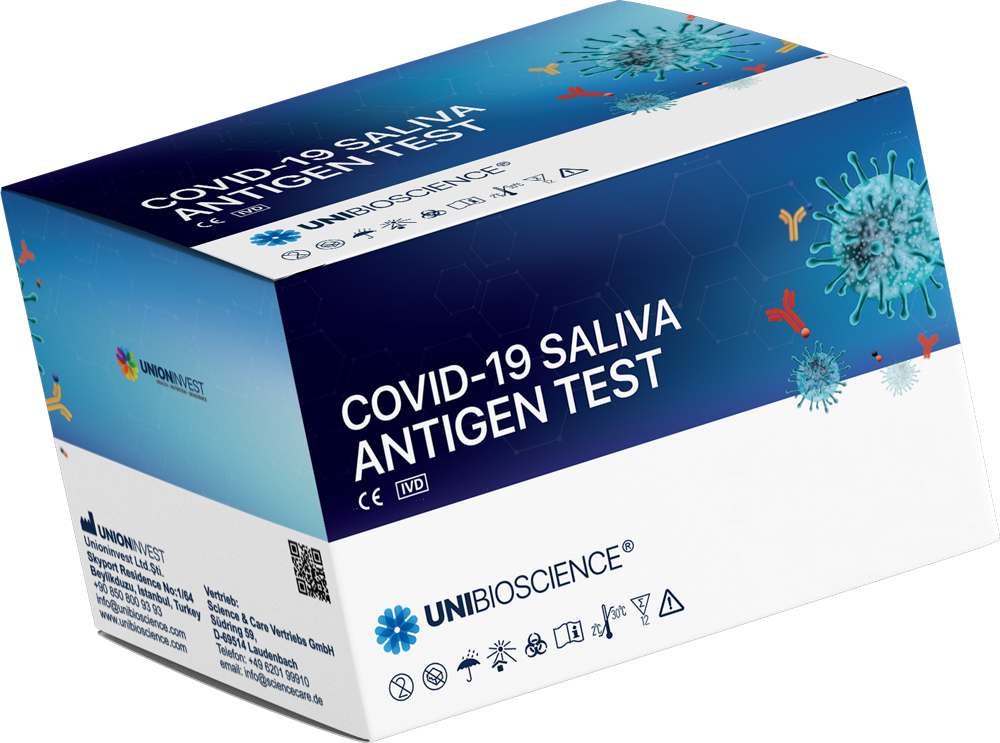 ---
Unibioscience Antigen
Test Nasal
---
The UNIBIOSCIENCE SARS-CoV-2 Antigen Rapid Nasal Test is an immunochromatographic assay for the qualitative detec- tion of SARS CoV 2 nucleocapsid antigen in human nasal swabs. Nasal sampling involves collecting the specimen from the anterior portion of the nose rather than the nasopharynx. This sample collection is more comfortable for the subject. The test also offers subjects the opportunity to collect their nasal sample themselves.
Learn More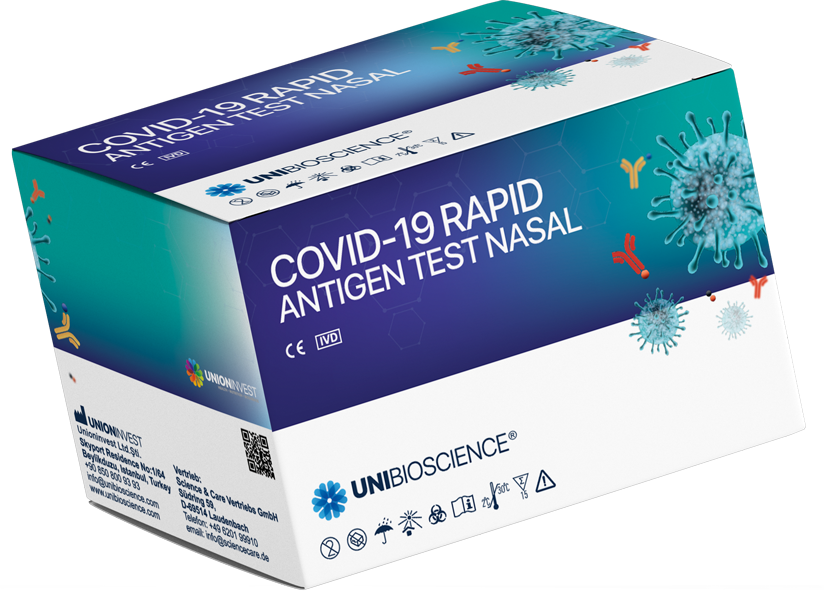 ---
Unibioscience Antibody test
---
The COVID-19 IgM/IgG Rapid Test is a chromatographic immunoassay for the qualitative detection of specific IgG and IgM antibodies to SARS Cov-2 from human whole blood, capillary blood, serum or plasma. The Unibiosciene Covid-19 Antibody Test Kit is intended for use in identifying individuals with an adaptive immune response to SARS-CoV-2 indicative of recent or past infection. The test result can be read after 15 min.
Learn More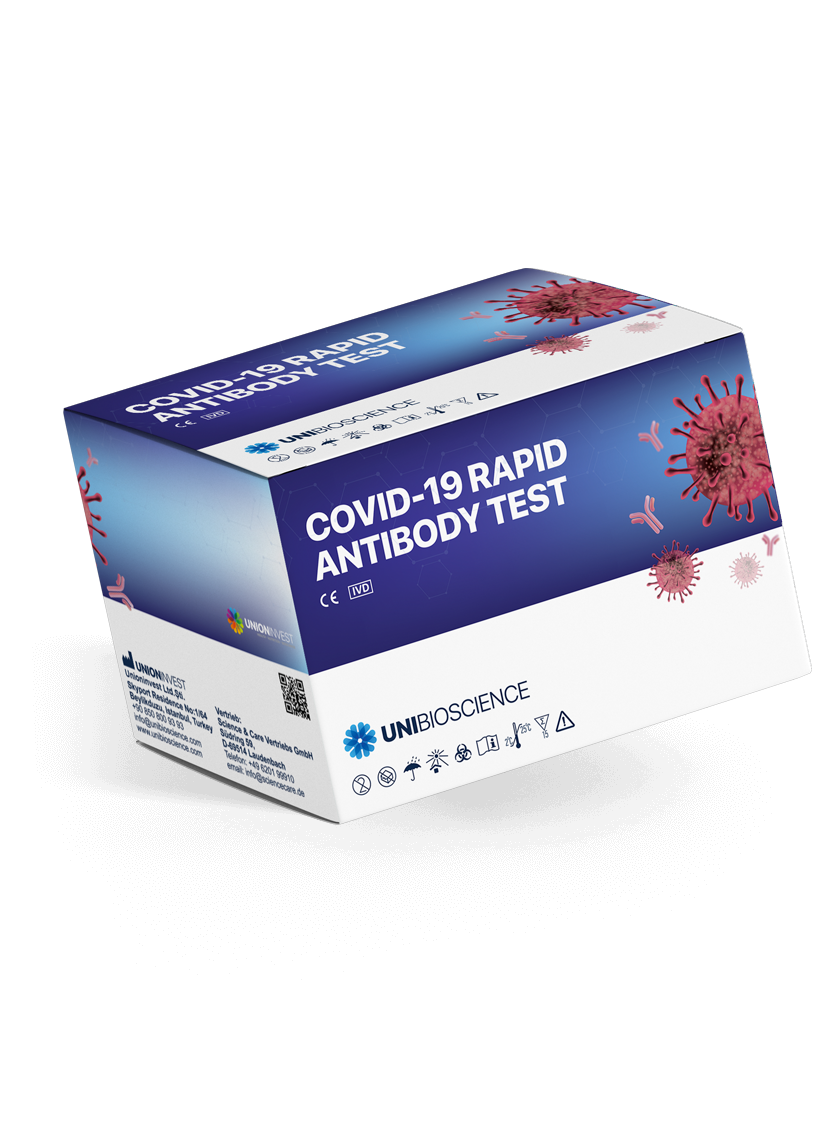 ---
Disposable medical textile products
---
As our exclusive partner, MedTeks represents a global leader in the healthcare sector in the field of sterile disposable medical textile products, including face, mask and personal protective equipment.